Who we are
We are a small, approachable, friendly firm, made up of Solicitors (of which four are also Partners), a Legal Executive, a Barrister and excellent secretaries and support staff. We offer all of the services you would expect from a high street firm and also have a Notary Public and a Mediator.
We pride ourselves on our personal and caring approach to legal services.
We mainly serve Epsom and the surrounding areas, however we also have clients who are based all over the world!
We accommodate special requirements or needs – just ask! We cater for those who are less mobile and offer home visits when they are needed.
Our Firm
In 1779 John Everest of Epsom was first mentioned in the Law List and in 1825 William Everest was first admitted as a Solicitor of Epsom. In 1834 the Firm was known as Everest & Harding and then in 1838 it became known as Everest & Bell. In 1853 Henry Thomas Aveline was admitted as a Solicitor and in 1854 William Alexander Everest was admitted as a Solicitor for Epsom following in 1865 by Theodore Bell. In 1868 the Firm became known as Aveline & Everest and in 1875 Theodore Bell came to Epsom.
In 1876 the Firm was known as Miller, Smith & Bell and in 1905 became known as Theodore Bell & Co. The firm moved to The White House (its present premises) in 1929 (see above). By 1933 the Firm was known as Theodore Bell, Cotton & Curtis with Theodore Bell as the Senior Partner. His picture is on the wall in our present office. Arthur Geoffrey Stewart Gumersall was articled in 1938 to Arthur Cotton.
In 1955 the Curtis had been dropped and the Firm was known as Theodore Bell, Cotton & Co. In 1971 the Firm became known as Cotton, Gumersall & Macdonald. In 1976 Charles Palmer, who joined the Firm in 1970, was shortly thereafter made a partner and the Firm was known as Cotton, Gumersall & Palmer. The firm became known as Gumersall & Palmer.
In 1992 the Firm merged with David Moss & Co. and became known as Gumersall, Palmer & Moss. Arthur Gumersall died in 1993 while still working as a Consultant. In 1995 it was decided to call the Firm only Gumersalls as we are today.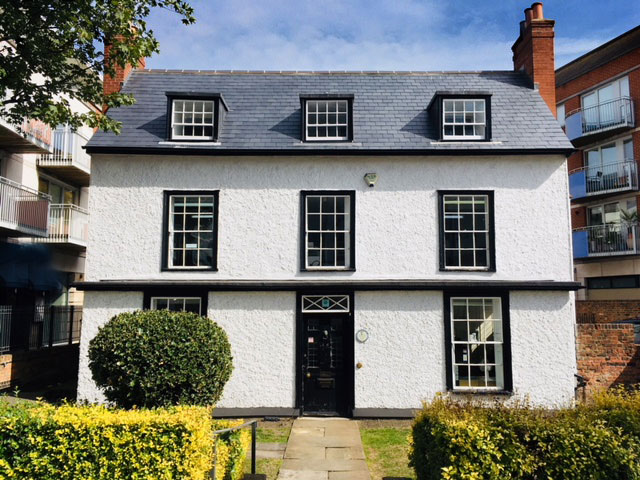 According to Swete's 'Handbook of Epsom' (published in about 1860)
the Prince Regent (afterwards King George IV)
"dwelt here for a time with his injured but faithful wife Mrs Fitzherbert". It is understood that this would have been c.1800.
The same authority states that Sharon Turner, philosopher and writer also lived here for many years at a later date. In the late 19th Century, the house was the residence of Sir Charles Holroyd, the Director of the National Gallery.
The White House was used as a private dwellinghouse until 1929. Since then it has been used as our offices. It has also been appointed as an occasional Court House under the Summary Jurisdiction Act 1879.

Tel: 01372 721122
Email: solicitors@gumersalls.co.uk
Fax Number: 01372 741580
DX Address: DX 30701 EPSOM
Opening Hours
Monday to Friday: 9am to 5pm
The White House
16 Waterloo Road
Epsom
Surrey KT19 8AZ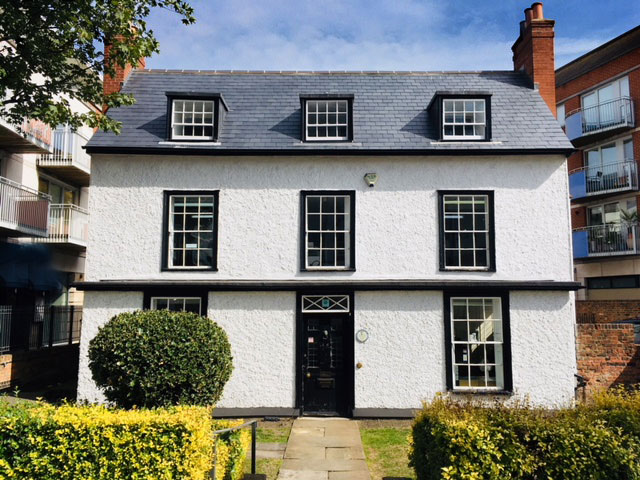 We are a local, friendly firm of solicitors in the heart of Epsom, with the knowledge and expertise to meet your needs.
New research conducted in the US has found that people whose friends go through a divorce are more likely to see their relationships end in a similar way.
read more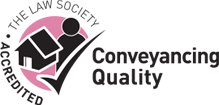 Authorised and regulated by the Solicitors Regulation Authority SRA No. 74839